Kanak Biotech is the Leading manufacturer of Exclusive Organic Food grade Antimicrobial Nano Silver solution in India
WHAT IS SILVER ?
Since 1000 decades silver used as an effective against range of microorganisms and act as an antimicrobial.
Greeks used silver vessels to keep water fresh
Roman Empire stored wine in silver to prevent spoilage
Australian people suspend silverware in their water tanks
Switzerland silver water filters purifier
U.S. municipalities use silver in treatment of sewage
Soviet Union used silver to sterilize recycled water
Ayurvedic medicine, silver used as a tonic&elixir
Silver Foil used in Indian sweets as Varakh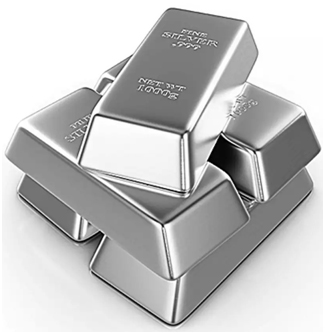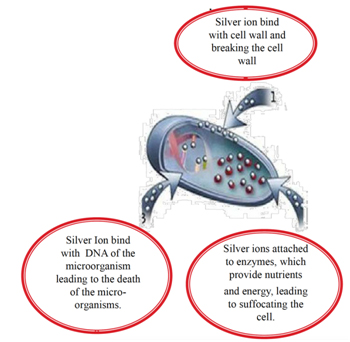 WORKING PRINCIPAL OF NANO SILVER
Microorganism exposed to Silver Ion, it bind to surface ofcell wall of the MO.
Silver Ion creating a rupture leading to cell lysis, breakdownof the cell wall of the MO.
Due to Nano in size, silver ion enter inside the cell of the micro-organism that attached to metabolic enzymes.
This enzyme and energy to the cell, leading to stoppingthe transfer of nutrients and suffocation the microorganism.
It further stopping reproduction of the cell.
ANTIMICROBIAL EFFICACY
Due to Nano Size contact surface area increases
Interaction with the Micro-organism increases 80-100 times
Inhibits the growth of the Microorganismsupto 99.99%.
Effective Antimicrobial in more than 650 Microorganisms, including Bacteria, fungus, Protozoa, Algae, Virus andmay also include all strains of Corona Viruses.
Tested from the Worldrenowned laboratory known as SGS, India and Eurofins, India.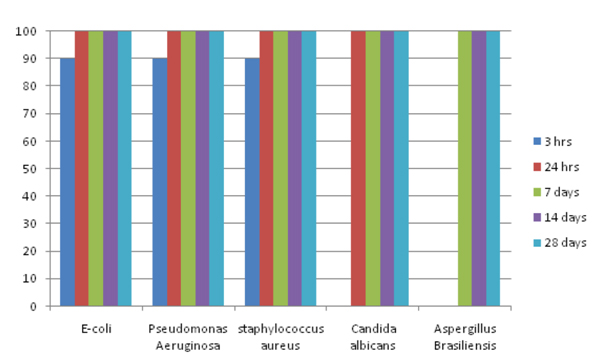 APPLICATION
Ceramic / Vitrified Tiles / Sanitaryware :Mixed in top layer glaze before fire
Cosmetic / Homecare / Personal Care :Used as intermediate / additives / preservatives in the formulation, without changing its properties
Paint / Dyes / Ink / Printing / Paper :WellMixed in the formulation
Plastic / Rubber : Act as an Additives during re-compounding of the virgin raw material
Pharmaceutical / Nutraceuticals / Human Supplements : Wound healing, antiseptic, immunity booster, Arthritic diseases, chest congestion,viral infectionscancer, HIV and AIDS, shingles, herpes, or eye problems, etc
Agriculture : Improve crop productivity, Reduce pest control, boost nutrient uptake